As scuba industry employees, we found ourselves diving at night all the time (it was the only time we had off!!) Now, we specialize in night dives!! Not just the 3 or 6 mile sites either, I mean some real night dives!! We can visit any of the sites we go to during the day. If you think the Hyde, Markham and 23 mile Rock are exciting during the day, you should check them out at night. Our boats are set up to make night diving a thrill you will not soon forget.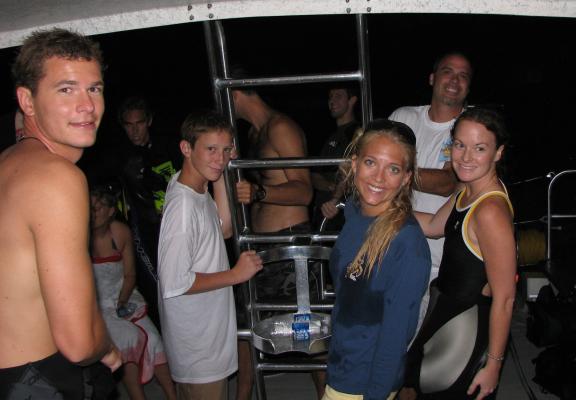 Never been night diving? No problem!! We can provide a divemaster or instructor to guide you. As the sun sets, you don your dive gear, slip on your mask and bite down on your regulator. A deep breath and you step off the boat – into the underwater night. Although you've seen this dive site many times before, this time you drop into a whole new world and watch it come to life under the glow of your dive light.
Go night diving and see the underwater world in a whole new light – a dive light.