Entry Level to SCUBA Diving
Q: Whats involved in learning to scuba dive?
A: Learning to scuba dive is an incredible adventure! With PADI as your training organization and Aquatic Safaris as your shop, your path to breathing underwater is accomplished in three exciting phases.
Becoming a scuba diver is a wonderful adventure! Scuba certification includes three phases:
Knowledge Development During the first phase of your scuba lessons, you'll learn the basic principles of scuba diving such as what to consider when planning dives.

How to choose the right scuba gear for you.
Underwater signals and other diving procedures.

You'll learn this valuable information by reading it in the PADI Open Water Diver Manual or online with PADI eLearning®. At the end of each chapter, you'll answer questions about the material to ensure you understand it. Along the way, let your PADI Instructor know if there is anything you don't understand. At the end of the course, you'll take a final exam that ensures you have thorough knowledge of scuba diving basics. You'll also watch videos that preview the scuba skills you'll practice in a swimming pool or pool-like environment. In addition to the video, your instructor will demonstrate each skill for you.
Confined Water Dives This is what it's all about – diving. You'll develop basic scuba skills in a pool or in confined water – a body of water with pool-like conditions, such as off a calm beach. The basic scuba skills you learn during your certification course will help you become familiar with your scuba gear and become an underwater explorer. Some of the essential skills you learn include:

Setting up your scuba gear.
How to get water out of your mask.
Entering and exiting the water.
Buoyancy control.
Basic underwater navigation.
Safety procedures.

You'll practice these skills with an instructor until you're comfortable. When you're ready, it's time for your underwater adventure to begin at an open water dive site.
Open Water Dives After your confined water dives, you'll head to "open water," where you and your instructor will make four dives, usually over two days. On these dives you'll get to explore the underwater world. You'll apply the skills you learned in confined water while enjoying what the local environment has to offer. Most student divers complete these dives close to home, but there is an option for finishing your training while on holiday. Your PADI Instructor can explain how you can be referred to another PADI Instructor in a different location.
Q: How long does it take to get certified?
A: Its possible to complete your confined and open water dives in as few as three or four days by completing the classroom portion online via PADI eLearning or home study options offered by Aquatic Safaris. The PADI Open Water Diver course is incredibly flexible and performance based, which means that Aquatic Safaris can offer a broad variety of schedules, paced according to how quick you progress. Your instructors interest is in your learning to scuba dive, not in how long you sit in a class. So, training is based on demonstrating that you know what you need to know and can do what you need to do. This means that you progress at your own pace – faster or slower depending upon the time you need to become a confident scuba diver who dives regularly. You can begin learning to scuba dive online right now with PADI eLearning.
Q: How much does it cost to take scuba lessons?
A: Compared with getting started in other popular adventure sports and outdoor activities, learning to scuba dive isn't costly. For example, you can expect to pay about the similar as you would for:
a full day of surfing lessons
a weekend of stone climbing lessons
a weekend of kayaking lessons
a weekend of sail-fishing lessons
about three hours of private golf lessons
about three hours of private water skiing lessons
one incredible night out at the pub!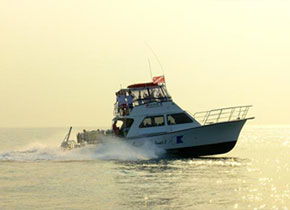 Learning to scuba dive is a good value when you consider that you learn to dive under the guidance and attention of a tall trained, experienced professional – your PADI trained Aquatic Safaris' Scuba Instructor. From the first day, scuba diving starts transforming your life with new experiences you share with friends. And, you can do it almost anywhere there is water. Start learning online and get ready to take your first breath underwater!
Q: What scuba gear do I need to learn to scuba dive?
A: Choosing and using your scuba gear is part of the fun of diving. Aquatic Safaris will help you locate the right gear. Each fragment of scuba equipment performs a different function so that collectively, it adapts you to the underwater world. When you begin learning to scuba dive, as a minimum, you will want your own
SCUBA mask
SCUBA fins
Snorkel
These have a personal fit, and Aquatic Safaris will help you pick ones that have the fit and features best suited to you. As part of the enrollment fee for your PADI Open Water Diver course, Aquatic Safaris provides a:
Dive regulator
SCUBA BC
SCUBA tank
SCUBA wetsuit
Weight system and weights
Its recommended that you invest in your own scuba equipment when you complete your course because:
you're more comfortable using scuba gear fitted for you
you're more comfortable learning to scuba dive using gear you've chosen
scuba divers who own their own scuba diving equipment locate it more convenient to go diving
having your own scuba diving gear is part of the fun of diving
The nice of gear you will need depends upon the conditions where you dive. You may desire
Tropical scuba gear
temperate scuba equipment
chilly water scuba diving equipment
Q: How do I know whats the best scuba gear?
A: Easy. There is no best gear. But, there is the best gear for you. The Aquatic Safaris professionals are trained to help you find scuba gear that best matches your preferences, fit and budget. Our professionals can assist you with the right stuff, plus provide service for years of enjoyable and dependable use. Aquatic Safaris is an authorized dealer for the best brands in diving.
Q: Whats required to take scuba lessons?
A: If you have an appetite for excitement and adventure, odds are you can become an avid PADI scuba diver. You'll also want to keep in mind these requirements:
Minimum Age:
10 years old
Students younger than 15 years, who successfully complete the course qualify for the PADI Junior Open Water Diver certification, which they may upgrade to PADI Open Water Diver certification upon reaching 15. You must be at least 13 years old to take scuba lessons online with PADI eLearning, due to international internet laws. If you're younger, you can yet learn to dive – just have your parent or legal guardian contact us at Aquatic Safaris.
Medically Fit to Dive:
For safety, all students complete a brief scuba medical questionnaire that asks about medical conditions that could be a problem while diving. If none of these apply, you sign the form and you're ready to begin. If any of these apply to you, as a safety precaution your physician must assess the condition as it relates to diving and sign a medical form that confirms that you're fit to dive. If you have any doubt about passing the Medical Statement, please take a look and answer the questions before you signup for an Open Water class. The form is
HERE
. Waterskills: Before completing the PADI Open Water Diver course, your instructor will have you demonstrate basic water comfort by having you:
swim 200 yards (or 300 yards in mask, fins and snorkel). There is no time limit for this, and you may use any swimming strokes you want.
float and tread water for 10 minutes, again using any methods that you want.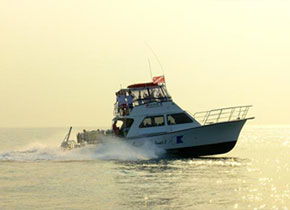 About Physical Challenges: Any individual who can meet the performance requirements of the course qualifies for certification. There are many adaptive techniques that permit individuals with physical challenges to meet these requirements. Individuals with paraplegia, amputations and other challenges commonly earn the PADI Open Water Diver certification. Even individuals with more significant physical challenges participate in diving. Aquatic Safaris provdes the learning materials in your Open Water Crewpak as part of the course enrollment process. Q: Where can I scuba dive? A: You can dive practically anywhere there's water – from a swimming pool to the ocean and every points in between, including quarries, lakes, rivers and springs. Of course diving with Aquatic Safaris in Southeastern NC is the best. Where you can scuba dive is certain by your:
Experience level
Site accessibility
Conditions
Interests
For example, if you've just finished your PADI Open Water Diver course, you probably wont be diving under the Antarctic ice upon your next dive. But, don't limit your thinking to the hot, certain water you see in travel magazines. Some of the best diving is closer than you think, including the wrecks and ledges off the Wilmington coast. Its not always about good visibility because what you see is more important than how far you look. The only truly important thing about where you dive is that you have the scuba diving training and experience appropriate for diving there, and that you have a dive friend to go with you. Aquatic Safaris can help you organize great local diving or a dive vacation. Visit us today to acquire started. Q: My ears hurt when I go to the bottom of a swimming pool or when I dive down snorkeling. Will that keep me from becoming a scuba diver? A: No, assuming you have no irregularities in your ears and sinuses. The discomfort is the usual effect of water pressure pressing in upon your ears. Fortunately, our bodies are designed to adjust for pressure changes in our ears – you just need to learn how. If you have no difficulties adjusting to air pressure during flying, you'll probably experience no problem learning to adjust to water pressure while diving.
Q: Does a history of ear troubles, diabetes, asthma, allergies or smoking preclude someone from diving?
A: Not necessarily. Any condition that affects the ears, sinuses, respiratory function or heart function or may alter consciousness is a concern, but only a physician can assess a persons individual risk. Physicians can consult with the Divers Alert Network (DAN) as vital when assessing a scuba candidate. Download the Medical Statement to take to your physician.
Q: What are the most common injuries or sicknesses associated with diving?
A: Sun burn and seasickness, both of which are preventable with over the counter preventatives. The most common injuries caused by marine life are scrapes and stings, most of which can be avoided by wearing an exposure suit, staying off the bottom and watching where you put your hands and feet.
Q: What about sharks?
A: When you're lucky, you get to look at shark. Although incidents with sharks occur, they are very, very rare and with respect to diving, primarily involve spear fishing or feeding sharks, both of which trigger feeding behavior. Most of the time, if you look a shark its passing through and a relatively rare sight to enjoy.
Q: Do women have any special concerns regarding diving?
A: Aside from pregnancy, no. Because physiologists know little about the effects of diving upon the fetus, the recommendation is that women avoid diving while pregnant or trying to become pregnant. Menstruation is not normally a concern.
Q: How deep do you go?
A: With the vital training and experience, the limit for recreational scuba diving is 130 feet. Beginning scuba divers stay shallower than about 60 feet. Although these are the limits, some of the most popular diving is no deeper than 40 feet where the waters warmer and the colors are brighter.
Q: What happens if I use up all my air?
A: That's not likely because you have a gauge that tells you how much air you have at all times. This way, you can return to the surface with a safety reserve remaining. But to reply to the question, if you run out of air, your buddy has a spare mouthpiece that allows you to share a single air supply while swimming to the surface. There are also other options you'll learn in your scuba diving training.
Q: What if I feel claustrophobic?
A: People find the "weightlessness" of scuba diving to be quite freeing. Modern scuba masks are available in translucent models, which you may choose if a mask makes you feel closed in. During your scuba diving training, your instructor gives you plenty of time and coaching to become comfortable with each stage of learning. Your scuba instructor works with you at your own pace to ensure you master each skill necessary to become a capable scuba diver who dives regularly.
See also
Want to get wet?