SCUBA Diving Instruction & Certifications
Let's get wet!
Learn from the best. We have a 30 year record of being Wilmington's best choice for learning to SCUBA dive. In 2008 we ranked 5th in certifications in the Southeastern region and 141st in the entire country. We are very proud that our customers want to learn how to SCUBA dive and continue to expand their diving knowledge with Aquatic Safaris.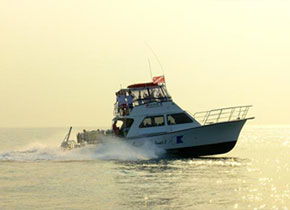 Escape to a different world. Scuba takes you to a different world with new colors, shapes, textures and creatures – a world where the roles you play – husband, wife, mother, father, friend – take on a new dimension. Become a scuba diver and escape to a peaceful place to renew your energy and excite your senses.
Explore new places. Scuba diving allows you to explore the underwater world – from historic shipwrecks and pristine reefs to the mysteries of your local quarry. Become a scuba diver and explore what you've been missing.
Experience a connection with nature; a feeling of freedom, and a transformation. Diving connects you with nature. It immerses you in new sensations and experiences. It transforms your perception of life forever. Become a diver and transform yourself.
Full list of our PADI-Certified SCUBA certification classes:
Class Refund/Cancellation and Rescheduling Policy:
All courses are reserved with class payment. Should you need to cancel or reschedule your class, we require a minimum of 10 days notice. Canceling or rescheduling class with less than 10 days notice incurs a $150 fee. Classes must be started within 1 year of purchase. No refunds or partial refunds for unused classes will be granted after 6 months from class purchase date. The PADI eLearning code, once redeamed, is non-refundable. Proceeding with signing up for a course demonstrates your understanding and willingness to abide by these policies. Please contact us to address any questions or concerns BEFORE you proceed with payment.
This policy is subject to change without notice.