Paul Gregory
Paul is a Wake Forest University graduate who holds a PhD in Chemistry from VA Tech. While in grad school, he learned to SCUBA dive and later became a Dive Master. It was that activity that led him to move to Wilmington and later become co-owner of Aquatic Safaris in 1998. Paul also serves as a Captain aboard one of Aquatic Safaris' Coast Guard Inspected Vessels.

Michael Winfield
Michael is a Marine Biology graduate of UNCW and wears many hats. He joined the team in 2007 as a shop guy/boat crew, soon became an instructor, and then progressed to co-owner of Aquatic Safaris in 2011. He is a PADI MSDT and DSAT Tec Trimix Instructor, TDI Advanced Nitrox and Decompression Procedures Instructor, a Master Captain, and has
DMT
and
MPIC
certifications. Mike is a devoted surfer, husband and father, giving him something to do when we can't dive.
Alec W
Growing up in Wilmington, Alec has been around the beach and ocean his entire life. His love of diving comes from his grandpa, who has been diving for over 50 years. After a few shallow water dives with him, Alec instantly fell in love with diving. He became Open Water certified in 2016, and since then, has progressed to obtain Rescue Diver certification and is currently a DM candidate. He's the go to shop guy.
Harrison C
Kim L
Drew F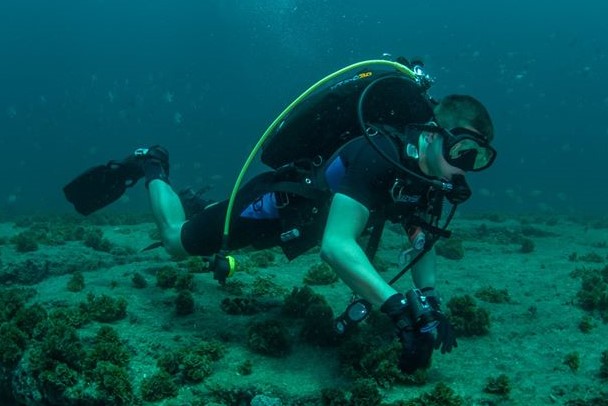 Josh Q
Josh moved to Wilmington in 2018 due to his love for the ocean and is an undergraduate graduate of Cape Fear Community College's Marine Tech Program. He earned his open water scuba certification back in 2013 and has since continued his passion for diving. He is now a DM candidate. You'll see him on the dive boat as crew when he's not deployed on this Fugro job.
Joe E
Mike W
Mike Waters a.k.a. MP moved from NY to NC in August 2017. He hadn't finished unpacking the moving boxes when he booked his first Hyde Wreck charter. MP was a recreational diver with a DM certification traveling the Caribbean often. After joining us on our annual trip to Cozumel, he said he'd like to help out at the shop if the opportunity was ever available. We told him to become an instructor and that's just what he did. "I'm excited about my new career as a PADI Instructor and look forward to sharing the underwater world with you"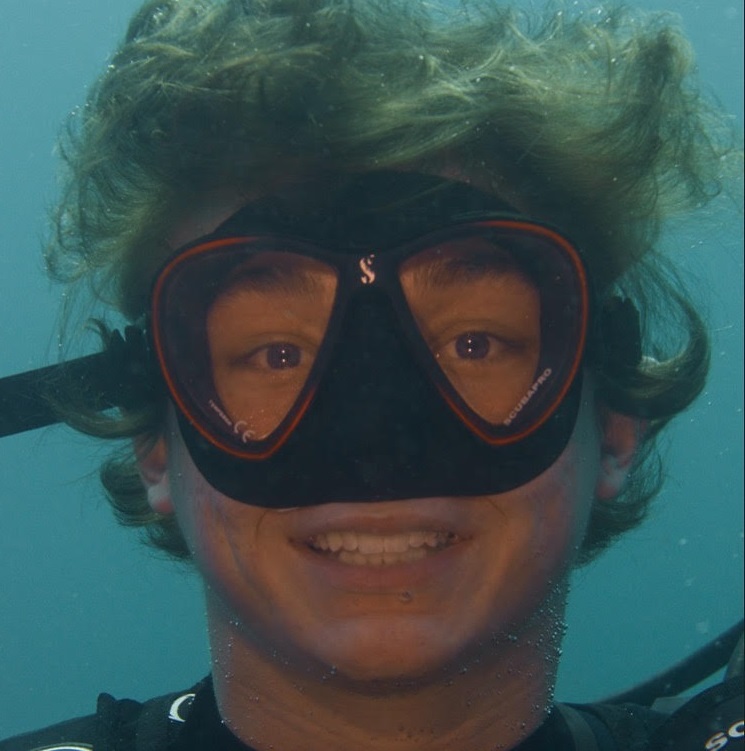 Peyton W
Peyton is a Wilmington, NC native who grew up loving to surf and fish. In 2015, he completed his Open Water certification at Aquatic Safaris and was hired as a shop employee in 2016 upon completion of his Advanced Open Water course. He has since progressed to complete his Rescue Diver certification and is now an Instructor. Peyton is a graduate of UNC Chapel Hill where he played lacrosse and majored in business and minored in marine science.
Summer P
Summer is an IDC Staff Instructor and has been teaching since 2012. She has primarily worked in the Caribbean Islands on Roatan, Honduras and all three US Virgin Islands. There she worked at worked at local dive shops, volunteered with the National Park Service, and was a private instructor on week long boat charters before she joined us in North Carolina to grow her mainland roots.
Robert B
Needing something to do after retiring from the banking world, Robert completed his IDC in 2022 and has joined our training staff.

Lloyd B
Lloyd has been with us since the beginning. He started as a shop employee for 5 years and then moved to boat crew. Lloyd is an Assistant Principal at Trask Middle School and spends his summers on the boat.
Brian J
Brian has been with Aquatic Safaris since 2010. A graduate of Cape Fear Community Colleges Marine Technology program, Brian's life truly revolves around the ocean! Currently he lives and works as a Navigator aboard an international offshore survey vessel for 5 weeks at a time. During his 5 weeks off he enjoys being a crew member aboard our dive boats. Brian is a PADI MSDT and a USCG Captain. Whether he is SCUBA diving, free diving or surfing he can be found in the water when he is not working. There is nowhere else in the world he'd rather be than diving off the coast of Wilmington, North Carolina!

Brad B
Brad's passion for SCUBA diving began at age 11. To further his experience and cultivate his passion, Brad has worked for Captain Charlie on the Dive Buddy, volunteered for the NC State SCUBA program, and lived in the Caribbean, working for
Broadreach Summer Adventures
as an instructor and USCG licensed Captain. He joined Aquatic Safaris in 2008. As an PADI Course Director, Brad has certified students from Open Water Diver to IDC Staff Instructor and teaches many specialties including DAN O2 and Emergency First Response.