Paul Gregory
Paul is a Wake Forest University graduate who holds a PhD in Chemistry from VA Tech. While in grad school, he learned to SCUBA dive and later became a Dive Master. It was that activity that led him to move to Wilmington and later become co-owner of Aquatic Safaris in 1998. Paul also serves as a Captain aboard one of Aquatic Safaris' Coast Guard Inspected Vessels.

Michael Winfield
Michael is a Marine Biology graduate of UNCW and wears many hats. He joined the team in 2007 as a shop guy/boat crew, soon became an instructor, and then progressed to co-owner of Aquatic Safaris in 2011. He is a PADI MSDT and DSAT Tec Trimix Instructor, TDI Advanced Nitrox and Decompression Procedures Instructor, a Master Captain, and has DMT and MPIC certifications. Mike is a devoted surfer, giving him something to do when we can't dive.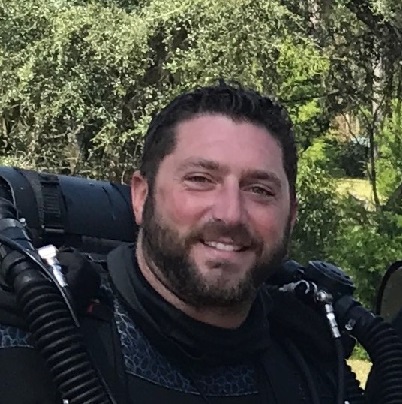 Adam D
Adam is a native New Yorker and Long Islander. He started diving while living in North Pole Alaska and really fell in love with the sport. Since then he has had a chance to live in, work, and dive in many places worldwide. Adam became part of the Aquatic Safaris crew in 2017 and serves as an Instructor and boat crew. Currently a PADI Master Instructor, technical Diver, and rebreather diver Adam loves everything that has to do with the ocean. North Carolina wreck diving is some of the best in the world, and he is pleased to be able to call the Graveyard of the Atlantic his office!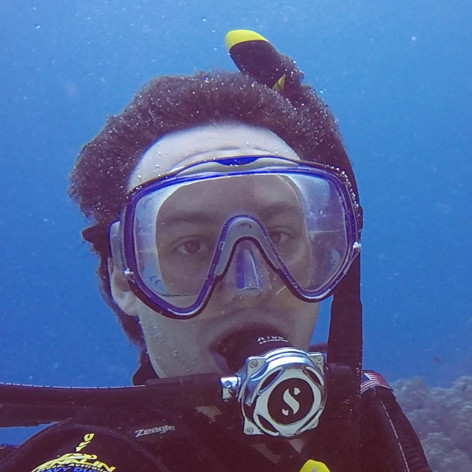 Will N
Will attained his Open Water dive certification in 2007. After studying geology at College of Charleston, he worked various jobs saving towards becoming a PADI dive professional. Will decided to continue his professional development after obtaining his DM with Utila Dive Center and became a PADI Open Water Scuba Instructor. He accepted an instructor/staff position with Aquatic Safaris in November 2017. When he's not in the water you can find Will in the mountains enjoying other pastimes such as camping, hiking, and snowboarding.
Jacob C
Originally from a small town in western New York, Jacob learned to SCUBA dive while attending Coastal Carolina University for a Marine Science degree. After earning his Divemaster, Jacob joined Aquatic Safaris as a Divemaster/Shop Employee. He is focused on marine conservation.
Grant M
Originally from Concord, Grant is a student at UNCW studying Political Science. After taking the SCUBA certification class at UNCW, he joined Aquatic Safaris as a shop employee. Grant has since advanced his diving education and is currently a Rescue Diver. When Grant is not working, you can find him camping, backpacking, or kayaking.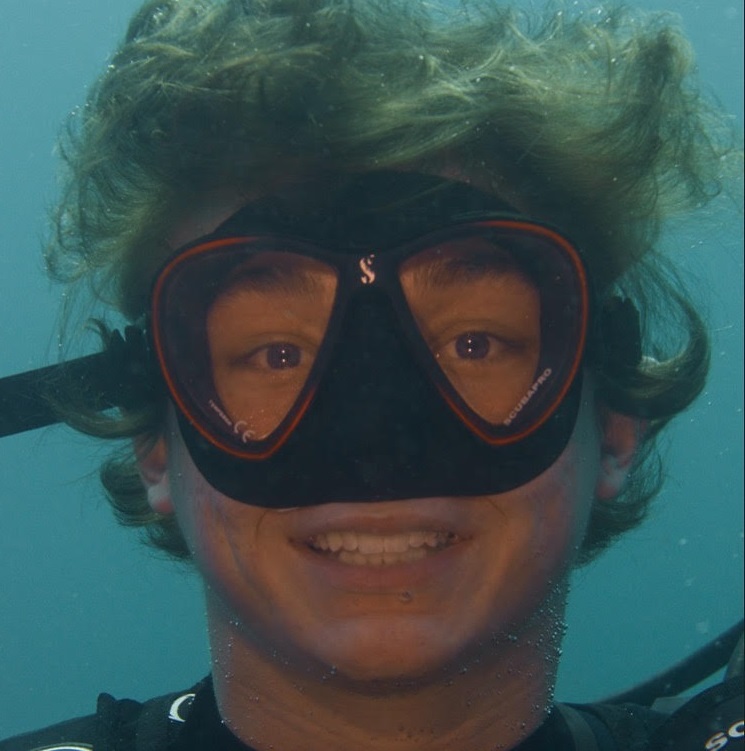 Peyton W
Peyton is a Wilmington, NC native who grew up loving to surf and fish. In 2015, he completed his Open Water certification at Aquatic Safaris and was hired as a shop employee in 2016 upon completion of his Advanced Open Water course. He has since progressed to complete his Rescue Diver certification and is now a current Divemaster candidate. Peyton attends UNC Chapel Hill where he plays lacrosse and is majoring in business and minoring in marine science.

Lloyd B
Lloyd has been with us since the beginning. He started as a shop employee for 5 years and then moved to boat crew. Lloyd is an Assistant Principal at Trask Middle School and spends his summers on the boat.

Pat C
Pat came to Wilmington to attend UNCW where he received his Bachelors as well as his Masters in Marine Science. Currently Pat is responsible for the Aquaculture facility connected to the Center for Marine Science Research at Wrightsville Beach. Pat is one of Aquatic Safaris' most experienced mates.
Brian J
Brian has been with Aquatic Safaris since 2010. A graduate of Cape Fear Community Colleges Marine Technology program, Brian's life truly revolves around the ocean! Currently he lives and works as a Navigator aboard an international offshore survey vessel for 5 weeks at a time. During his 5 weeks off he enjoys being a crew member aboard our dive boats. Brian is a PADI MSDT and a USCG Captain. Whether he is SCUBA diving, free diving or surfing he can be found in the water when he is not working. There is nowhere else in the world he'd rather be than diving off the coast of Wilmington, North Carolina!

Brad B
Brad's passion for SCUBA diving began at age 11. To further his experience and cultivate his passion, Brad has worked for Captain Charlie on the Dive Buddy, volunteered for the NC State SCUBA program, and lived in the Caribbean, working for Broadreach Summer Adventures as an instructor and USCG licensed Captain. He joined Aquatic Safaris in 2008. As an PADI Course Director, Brad has certified students from Open Water Diver to IDC Staff Instructor and teaches many specialties including DAN O2 and Emergency First Response.

Neal C
Neal joined the Aquatic Safaris crew in 2010 after teaching diving in Central America and other locations in North Carolina. He is a veteran of the US Army 82nd Airborne Division, and graduate of ECU with a degree in Business Management. Neal is certified in Freediving, Decompression, Tri-mix Diving, and is a NAUI Instructor Trainer. He also enjoys spearfishing and exploring the many shipwrecks along the coast North Carolina. You can find Neal crewing on the boats during his days off from HVAC work.