Underwater Navigator Course
The PADI Underwater Navigator Course
Be the diver everyone wants to follow and make your sense of direction legendary with the PADI Underwater Navigator Specialty course.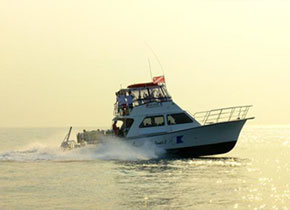 The Fun Part
Finding your way is not a matter of luck! When everyone's buzzing about a reef or checking out a shipwreck, they're having a good time – until its time to go. Then they turn to you, because as a PADI Underwater Navigator, you know the way back to the ship.
What You Learn
Underwater navigation can be challenging, but in the PADI Underwater Navigator Specialty course, you master the challenge. You learn the tools of the trade, including navigation via natural clues and by compass. You learn
Navigation patterns
Natural navigation (without a compass)
Compass navigation
How to "mark" or relocate a submerged object or position from the surface
Underwater map making
How to follow irregular courses with the Nav-Finder
Dive site relocation
How to estimate distance underwater
The Scuba Gear You Use
You will use the basic scuba diving equipment, some scuba accessories such as a dive slate and an underwater compass.
The Learning Materials You Need
Accurate navigation is based on thoughtful preparation. With that in mind: PADI's Navigation crewpak includes anything needed to complete the Underwater Navigation specialty. The manual and DVD preview the navigation skills youll practice with your instructor both on land and underwater. Use the Nav-Finder to track where you've been and chart the most direct route back to the ship or shore. The Underwater Navigator Crew-pak is included in your course fee.
Prerequisites
You must be:
A PADI Open Water Diver or Junior Open Water Diver (or qualifying certification from another organization)
At least 10 years old
Class:
Dates & Times:
Instructor:
Cost:
Space
Available
Details
Minimum age
10 years.
Equipment provided by student
Student is responsible for providing their own gear or can rent from Aquatic Safaris.
Services provided by Aquatic Safaris
Charter to the Liberty Ship.
Course cost

$165

per student. Secure your class spot and receive the learning materials with payment.
Required books & materials
Underwater Navigator CrewPak – included in course fee.
Additional expenses
NONE.
Your Next Adventure
Underwater navigation is an important skill no matter what type of scuba diving you're doing. Its especially useful when night diving, wreck diving or when you're searching to recover a lost item underwater.
See also
Want to get wet?