Drift Diver Course
The PADI Drift Diver Course
The PADI Drift Diver Specialty course introduces you to the coolest magic carpet ride youll ever experience. This course shows you how to enjoy rivers and ocean currents by "going with the flow," staying with your dive partner, communicating with the dive ship and knowing where you are the whole time.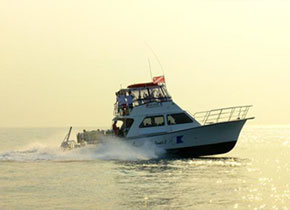 The Fun Part
Drift Diving is approximately effortless and relaxing. You simply glide along and enjoy the hurry of flying underwater while the current does the work.
What You Learn
During your PADI Drift Diver certification course, you learn about:
Planning, organization, procedures, techniques, problems and hazards of drift diving
An introduction to drift diving equipment — floats, lines, reels
Buoyancy-control, navigation and communication for drift diving
Site selection and overview of aquatic currents – causes and effects
Techniques for staying close to a friend or together as a group
The Scuba Gear You Use
You use every the basic scuba gear plus some scuba accessories such as floats, lines and reels. Aquatic Safaris has all the equipment you need for this class.
The Learning Materials You Need
The PADI Drift Diver CrewPak is included in your course fee.
Prerequisites
You must be:
A PADI Open Water Diver or Junior Open Water Diver (or have a qualifying certification from another training organization)
At least 12 years old
Class:
Dates & Times:
Instructor:
Cost:
Space
Available
Details
Minimum age
12 years.
Equipment provided by student
Student is responsible for providing their own gear or can rent from Aquatic Safaris.
Services provided by Aquatic Safaris
One class session, you pick the local ledge dives to do the 2 skills dives.
Course cost

$150

per student. Your payment secures your class spot and gets you the learning materials.
Required books & materials
Drift Diver manual – included in course fee.
Additional expenses
Cost of charter to a local ledge for the skills dives…maybe a tip for the boat crew.
Your Next Adventure
The Peak Performance Buoyancy course teaches you how to keep neutral buoyancy, which can come in handy while performing free ascents involved in most drift diving.
See also
Want to get wet?