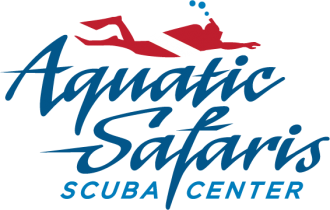 Aquatic Safaris
7220 Wrightsville Ave STE A.
Wilmington, NC 28403
Phone: (910)392-4386
Email Us
Safari Hunt 2020!!
Saturday, May 2nd Wrightsville Beach, NC
Signup deadline is Wednesday, April 29th 7PM.
The Safari Hunt is like an

underwater Easter egg hunt on a shipwreck

. At 9:00am, we blow a horn at the Liberty Ship off Wrightsville Beach, NC. Divers hit the water to search for numbered tokens that are hidden on the 400′ wreck. Each diver is allowed a maximum of 3 tokens.On average we have 90-120 people signup for this exciting event. After the dive, everyone gathers under the big tent at the dive shop for the prize give-a-way. Everyone who participates gets a Safari Hunt T-shirt. Then, we begin to call out numbers. When the number called matches one of your tokens, you come up to draw a prize from the hat. At the end of calling out all the token numbers, divers who didn't get a token put their names in a hat to draw the remaining prizes. Around 120 tokens will be hidden and over prizes will be given away, usually including a Regulator, BC, Dive Computer, Riffe and AB Biller Spear guns, and tons more (prizes are dependent on what our generous vendors give us).Entry is $20.00, non-refundable, (includes event, hotdog lunch, and t-shirt) up to 7PM April 29th. If you're a non-diver and/or someone who just wants to join us for lunch, the lunch ticket is $5 and can be purchased by calling or stopping by the dive shop.

Prior registration is required to join the entire event or lunch.

Please sign-up by calling or stopping by the dive shop.Great fun is had by all, and we look forward to kicking off the 2020 dive season.
Timeline of events: Sat, May 2nd
7:30am our charter boats leave the Bridge Tender Marina for the Liberty Ship

9:00am we sound the boat horns, meaning divers are allowed in the water

11:30am all event participants meet at Bridge Tender Marina parking lot where we will have some lunch and fellowship.

12:30pm We'll hand out the t-shirts and start redeeming the tokens for prizes.
Signup now at Aquatic Safaris!!
Space on our charter boats is limited to 37 divers. If you would like to signup for the Safari Hunt charter to the Liberty ship, please ask when registering for the event. There will be many private boats. Tell us if you need a ride. We may be able to help.
Rules:
Take only 3 tokens per person. Please leave all other tokens behind so others can find them

No Divers are allowed in the water until the horn blows at 9:00am

You MUST be present at the drawing to collect prizes. Your buddy cannot redeem your tokens. This has been an issue in the past. This rule will be strictly adhered to.

Have fun

Win cool stuff

Meet local divers